You never know when an emergency may happen. The best gift you can give anyone is safety. Show your loved ones you care about their safety this holiday season by gifting them an Emergency Preparedness Gift like the ones listed below!
When disasters strike, the first 72 hours are often the most harrowing, stressful, dangerous, and critical. The Sustain Supply Co. Premium Emergency Survival Bag can help you survive – and thrive – in those critical first 72 hours. Instead of spending hours searching for just the right supplies to have on hand, purchase just one survival kit and rest easy, knowing you're well-stocked for 72 hours after a disaster. 
An excellent gift you can give anyone is an Emergency Kit. You can make your own or check out this one on Amazon for $187.08
The HomePower ONE is the most reliable, versatile, and portable backup battery power station to keep your family protected and connected at home. It serves as an emergency power supply to charge your electronic devices and operate your home appliances in disasters and accidents. 
The HomePower ONE is an excellent gift for loved ones in case of a power outage caused by an unexpected storm! You can get the HomePower ONE for $999.00
Bring your own electricity with the all-powerful Athena, our newest portable energy system. Whether your car needs a jump or your laptop needs a boost, the Athena's 16000mAh capacity holds more than enough power to get you home.
This portable jump starter and power bank is best for someone who is always on the road! You can get the portable starter and power bank for $139.00
Sony's intelligent industry-leading noise-canceling headphones with premium sound elevate your listening experience with the ability to personalize and control everything you hear. In addition, get up to 30 hours of battery life with quick charging capabilities, enjoy an enhanced Smart Listening feature set, and carry conversations hands-free with speak-to-chat.
Noise-canceling headphones are great for everyday use or when there is a loud storm! You can buy thesenoise-canceling headphones for $248.00
The Geneverse (formerly Generark) Solar Generator is the most reliable, versatile, and portable emergency power supply for your home. It includes theHomePower ONE backup battery power station and theSolarPower ONE portable solar panels.
It provides a continual emergency power supply to charge your electronic devices and operate your home appliances in any emergency. It enables your family to overcome any disasters and accidents by staying fully charged and connected in the safety of your home.
This HomePower ONE and SolarPower ONE combo is the perfect gift to prepare for emergencies like hurricanes or tornadoes! You can get thispowerful combo for $1,499.00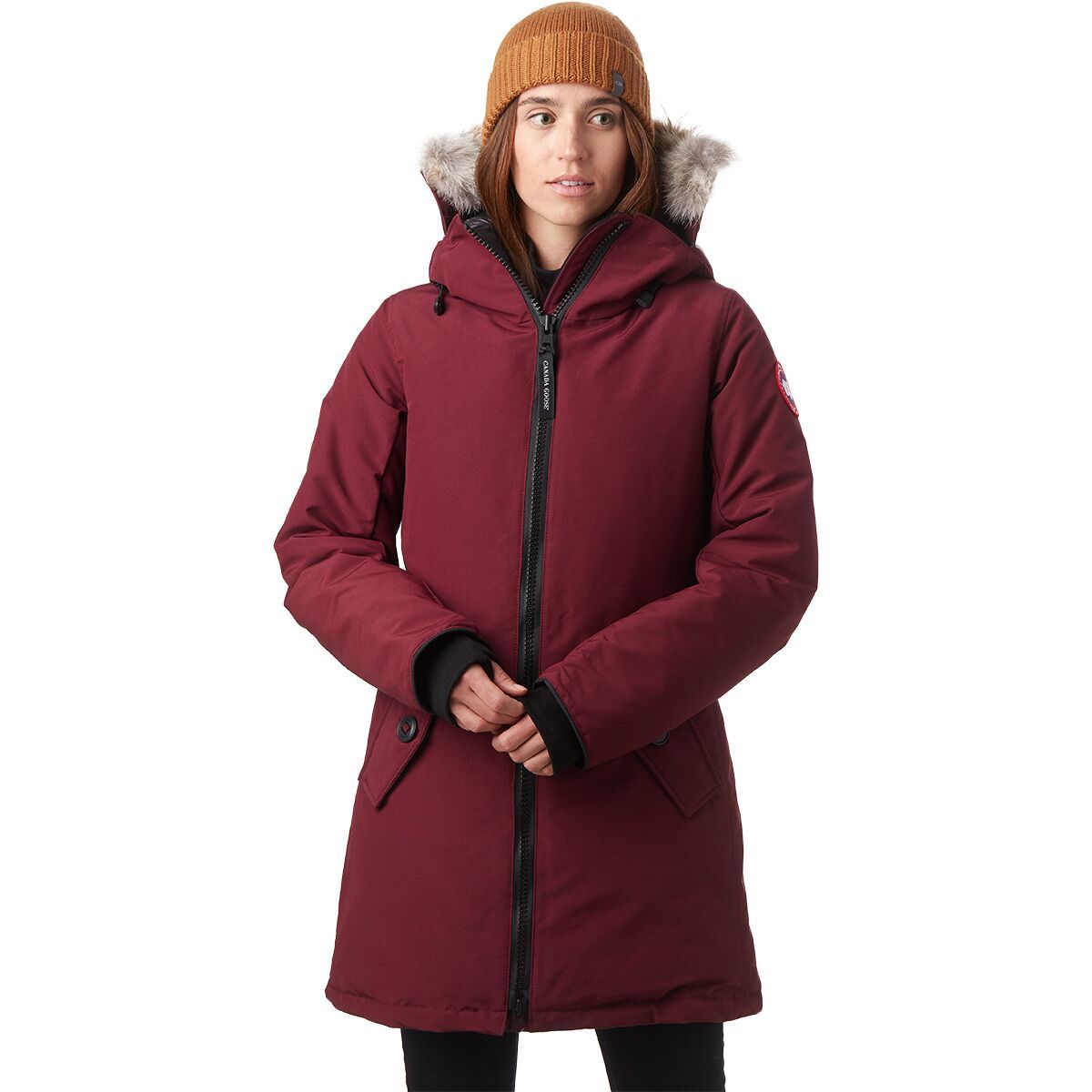 Keep warm no matter where your travels take you with theCanada Goose Rosemont Down Parka. The mid-thigh parka traps in the heat with 650 fill white duck down and a hood with a removable fur ruff. The durable exterior withstands the normal wear and tear of extended voyages and repels rain and moisture on your way. Cozy hand pockets and a storm flap under the full-length zipper seal in warmth to protect to fourteen degrees F and harsh winter winds. And the flattering slim fit reduces bulk, while the gusseted underarms enhance your range of motion for free-spirited adventuring.
YETI Hard Coolers are over-engineered to outperform and sized for all adventures. The new-and-improved Roadie 24 Hard Cooler is ideal for a road trip. The YETI V Series Stainless Steel Cooler stands apart in its ground-breaking thermal performance, and if you're looking for our legendary, nearly unbreakable cooler, look no further than the Tundra line.
Yeti Hard Coolers are good gifts for a weekend camping trip or for when your power goes out! You can get aYeti Hard Cooler for $249.98
The Geneverse (formerly Generark) Solar Generator is the first emergency power supply designed specifically for the modern home. It includes the HomePower 2 backup battery power station and the SolarPower 2 all-weather portable solar panels. Turn it on, plug in, and you have power.
With an emergency power supply lasting up to 7 days, Geneverse (formerly Generark) is the reliable energy source you can count on when disaster strikes by keeping vital home appliances and devices running without interruption. It also powers critical medical devices, power tools, and communication devices to stay connected during a power outage and recovery time after disaster strikes.
Gifting your loved ones a Geneverse (formerly Generark) Solar Generator will ensure theirsafety, the best gift you can give! You can get thismodern-style combo for $2,499.00
Make your loved ones a wildfire emergency kit!Backpacks work great for storing these items (except food and water) and are quick to grab! Include items like flashlights, face masks, first aid kits, a change of clothes, and more. 
Read more about what to include in your wildfire emergency kithere!

During an unexpected natural disaster, your air conditioner could be wiped out! You can better prepare for the summer with a backup air conditioning unit for your loved ones. We suggestthis one from HomeDepot for $3,195.45
Give the best gift you can give this holiday season: emergency preparation!
Read more about how Geneverse (formerly Generark) can be there for you in any emergency.
Prices are accurate at the time of publication but may change over time.
About Geneverse: Geneverse (formerly Generark) is the most reliablesolar generator and source of emergency backup power for your home and community. From theHomePower backup battery power station providing portable access to electricity, to theSolarPowersolar panels as a source for recharging, never be disconnected from what matters most to you. Learn more about how Geneverse and its industry-leading 5-year limited warranty can bring protection and security to your family ongeneverse.com. Never face a power outage alone, and power your home with a solar generator from Geneverse.